Palmeira Home Health is a pioneer in the Home Health industry by providing customized, interdisciplinary programs for patients recovering from a variety of health-related issues.
At Palmeira, our driving mission is to enter each home with respect, treat with compassion and perform with integrity to help our patients recover faster and prevail with better care for better outcomes. We exist to create a healthier everyday life for our patients and their families.
Through expert skilled nursing and physical therapy plus state-of-the-art technology and customized recovery care plans, we work with our patients and their doctors as a coordinated team to restore you to your better self as soon as possible.
Our team has experience in and can assist with: home health care services, senior care services, in-home nursing care, palliative care services, Alzheimer's care services, home health aides, elderly care services, respite care services, hospice care services.
Here are just some of the ways Palmeira better care leads to better outcomes: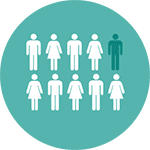 Over 90% of our patients would refer us to their family and friends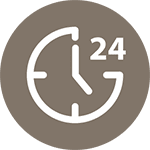 Care initiated within 24 hours (industry standard is 48 hours)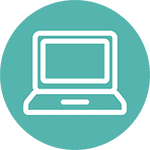 1st to use Point-of-Care Technology for more effective continuum of care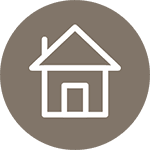 Home Safety Plans developed on the 1st Visit to help prevent accidents and falls in patient homes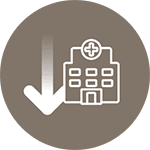 Lower hospital readmission rates of only 7% within 30 days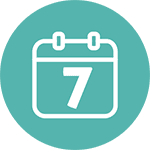 Patient care scheduled 7 days a week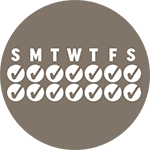 Care protocol designed to see our patients more frequently within the first 2 weeks to stimulate faster recovery
All services provided by your Home Health was greatly appreciated. Your staff was very personal and interested in my recovery.
---
Roy E.
Palmeira Home Health has the very best Occupational and Physical Therapists! They do so much with/for my uncle. I would highly recommend them for family members who need home health care!
---
Monique G.
My therapist was so wonderful and helpful. Kim, recognized I had scar tissue build-up and broke it up with massage. I'm now going to outpatient therapy because of how well my treatment went.
---
Susan M.
Every single employee from Palmeira Health were extremely helpful, polite and caring. Each one made me feel important and they were here for me not because it was their job!
---
Jayne B.
Jesus (the Physical Therapist) helped me get a lot stronger.
---
Sue H.
If you are ever in need of Home Health Care, make Palmeira your first choice. Their care is exemplary, and the therapists are so caring. Their aim is to get you back to healthy. I have been blessed to have Corey B. for my Physical Therapist, and Lynda C. for my Occupational Therapist. They are amazing!
---
Audrey E.
Not sure how to get your better outcome?
Contact Us
Palmeira Home + Health
34 Executive Park Suite 220
Irvine, CA 92614
Phone: 844.4PALMEIRA