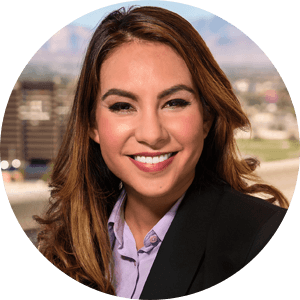 Gen Barter
Chief Executive Officer
After working in the home health care field for over 8 years, Genevieve Barter knew she had found a career and an industry that she loved. Along the way, she had learned there are so many avenues of health care that don't make people better. But she found hope in home health care – which she considers the last facet of health services based on human touch – that did help patients improve through education, compassion and goal-focused care. She was intrigued by the gap between mom and pop-run home health companies and the larger, more impersonal conglomerates. She saw a need in the community and an opportunity to change the industry and make an impact. So she bought the company she worked for and began expanding services into multiple states. The idea of Palmeira Home Health Services was born. She drew from her family's medical background – her father is a retired ophthalmologist in California, her political science education from the University of San Diego and her past sales experience to make Palmeira Health Services into one of the top home health service companies in the market today.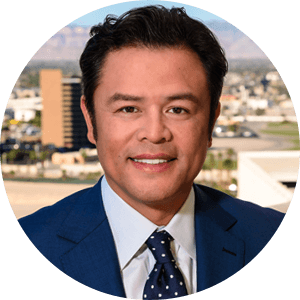 Patrick Benedicto
Vice President
As Director of Sales, Patrick manages the Palmeira team of dedicated sales professionals who work directly with providers to deliver the best home health service possible for their patients. Patrick also leads the Palmeira Health Services Assisted Living division. Patrick brings extensive sales experience to Palmeira having worked with staffing companies to provide physical therapy, occupational therapy, and speech therapy professionals for Home Health agencies in Las Vegas, Phoenix, San Jose, San Diego and Los Angeles. Patrick attended Mapua Institute of Technology in the Philippines for his industrial engineering degree. After college, he played professional basketball in the Philippines for five years including the team that won the league championship in 2001.
Crystal Riley
Regional Administrator
Jomel Gabuten, RN
Clinical Coordinator West
Gilda McGuire, RN
Clinical Coordinator East
Cecilia Yepremyan
Qualify Assurance/Utilization Review Manager
As Quality Assurance Manager for Palmeira Home + Health, Cecilia Yepremyan focuses on Palmeira delivering quality care and expert solutions to our patients while exceeding expectations when it comes to customer service. She strives to ensure patients receive the right care for the right duration with targeted clinical interventions that support shorter recovery times and ongoing wellness. Cecilia brings over 13 years of experience and a background as a licensed LVN certified in IV therapy and blood withdrawal. Her past experience in hospital settings, mental health facilities, convalescent settings and home visit includes coding per Medicare guidelines and home health rules plus managing quality assurance by reviewing and auditing charts. She earned her nursing degree from Glendale Career College in California.
All services provided by your Home Health was greatly appreciated. Your staff was very personal and interested in my recovery.
---
Roy E.
Palmeira Home Health has the very best Occupational and Physical Therapists! They do so much with/for my uncle. I would highly recommend them for family members who need home health care!
---
Monique G.
My therapist was so wonderful and helpful. Kim, recognized I had scar tissue build-up and broke it up with massage. I'm now going to outpatient therapy because of how well my treatment went.
---
Susan M.
Every single employee from Palmeira Health were extremely helpful, polite and caring. Each one made me feel important and they were here for me not because it was their job!
---
Jayne B.
Jesus (the Physical Therapist) helped me get a lot stronger.
---
Sue H.
If you are ever in need of Home Health Care, make Palmeira your first choice. Their care is exemplary, and the therapists are so caring. Their aim is to get you back to healthy. I have been blessed to have Corey B. for my Physical Therapist, and Lynda C. for my Occupational Therapist. They are amazing!
---
Audrey E.
Not sure how to get your better outcome?
Contact Us
Palmeira Home + Health
34 Executive Park Suite 220
Irvine, CA 92614
Phone: 844.4PALMEIRA